On Sale
Lifetime Warranty Thepupsmart™ CUSTOM DOG HARNESS
📦 

We ship directly from our warehouse in 24 hours

"I was amazed at how easy this harness is to both adjust and put on! It is easily the best harness I have ever used!"


- Liann J.

💯 100% Money-Back Guarantee
⭐️ Personalized Tag With Your Custom Text 

It's time to stop choke-pulling your dog! .

This harness will make your relationship with your dog more personal & special. Personalize your dog's name on the harness by adding phone number, name and address, so that your dog will never get lost again!.

This harness comes in multiple colors & sizes to accommodate all breeds. It's comfortable, safe & secure for everyday use.


Try the harness completely risk-free for Lifetime Warranty and find out why the Harness is every dog owner's favorite harness!
HOW IT WORKS
STRAPS ON IN JUST 3 SECONDS
This harness features an easy on/off design that your dog won't easily wear off. It is hassle-free to wear it on your dog. The harness comes complete with a sturdy metal leash attachment.

Being a no-pull harness, it drastically reduces those annoying pull your dog tends to do all while distributing the pressure evenly along the body to give you more control.

It's perfect for every-day use and its breathable material allows the dog to comfortably run-in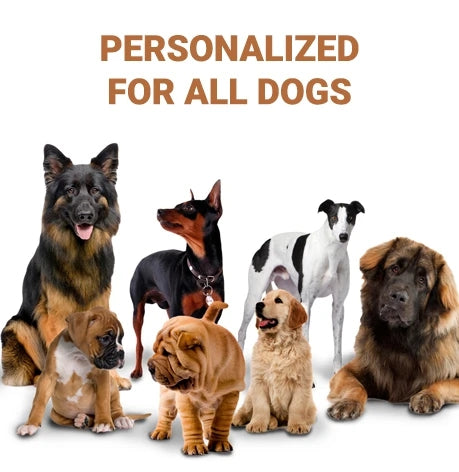 .
Along with the personalized text of your dog's name & your phone number, you can choose from 5 available colors in stock right now with respect to 5 sizes. It's suitable for all types of dogs, ranging from small breeds weighing 5 lbs (2 kg) to larger breeds of 150 lbs (68 kg).

Each harness is personalized specifically for you & comes with adjustable straps for your dog to fit in comfortably, and don't you worry, your dog will not be able to chew on the harness.
IMPROVES YOUR DOG'S BEHAVIOR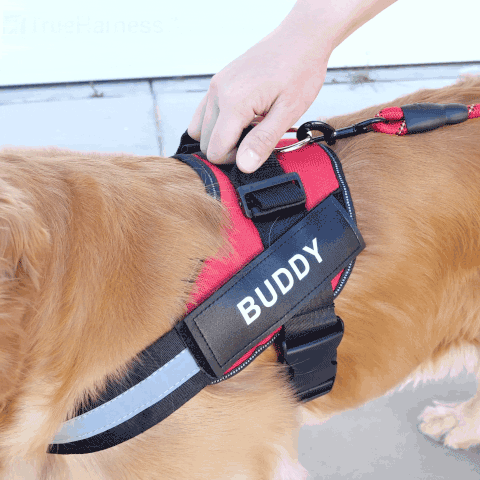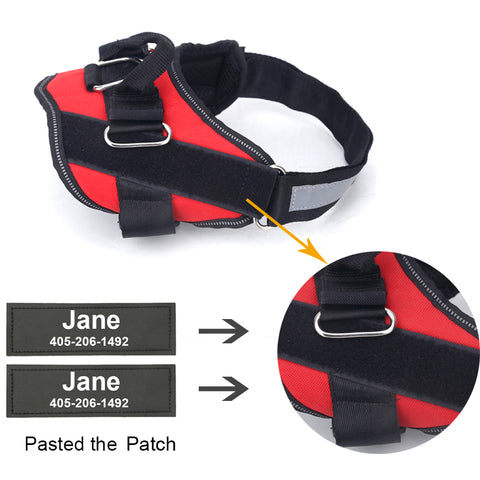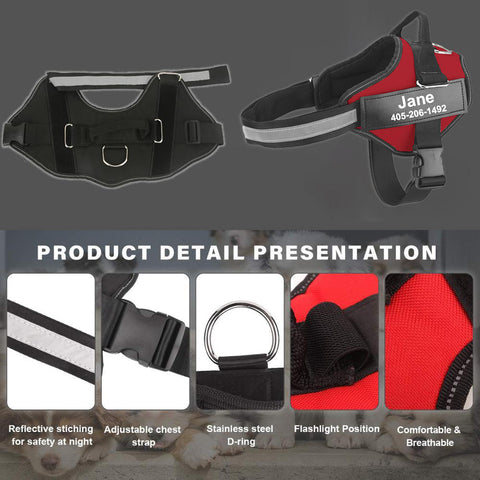 It is all too common for traditional dog leashes and harnesses to create a harsh pulling motion on your dog. Not only it's hard to control, but you are also hurting your dog's spine and neck. As dogs can get easily distracted by cars, squirrels, rabbits, or other dogs, you will never know when you might have to abruptly stop your dog.


This harness bypasses this problem with its state-of-the-art no-pull technology by equally distributing weight across your dog's frame when using a leash.


The result? Effortless control and comfort at the same time, for both you and your dog.

For extra control, hold your dog in place directly from the extra durable top handle, this gives you total flexibility!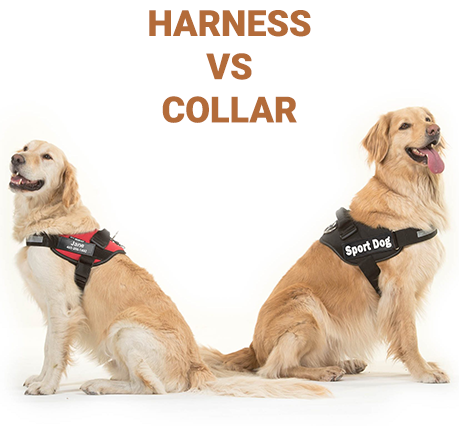 This harness is perfect for training, discourages rough pulling, and allows you to stop your dog from jumping up on strangers without worrying about choking your dog, all while giving you more control. Dogs on harnesses are also less likely to be tangled up in the leash accidentally.

A big advantage a harness has over collars is that they greatly reduce the risk of neck injury which dogs are prone to. Besides, the harness also massively reduces respiratory problems & tracheal collapses.
SIZE GUIDE
The best way to choose the proper size is by using your dog's weight.

If you're in between sizes, or your dog has a wide chest or shoulders, go UP one size.

If your dog has a narrow chest or body, go DOWN one size.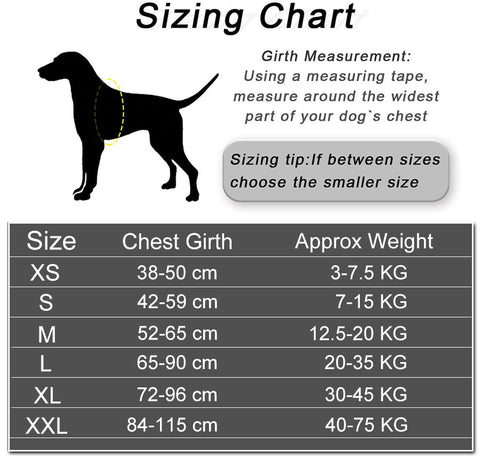 SHIPPING & DELIVERY
All orders are expertly personalized and prepared. We offer FREE shipping via USPS and the typical shipping times are between 7-15 business days.

All orders are shipped with a tracking number so you can track them every step of the way! Due to the recent coronavirus, packages may be faced with delays beyond our control such as postal delays.
       Lifetime Warranty GUARANTEE
Try This harness completely risk-free for a Lifetime Warranty. If for whatever reason you decide you aren't satisfied, contact our helpful customer support within Lifetime Warranty of receiving your order and we'll refund you, no questions asked!